A ONE WORLD WEDDING
When your special day is approaching, one world catering services are here to make it a little less stressful. You can guarantee we will be with you every step of the way to ensure we do the worrying so you don't have to.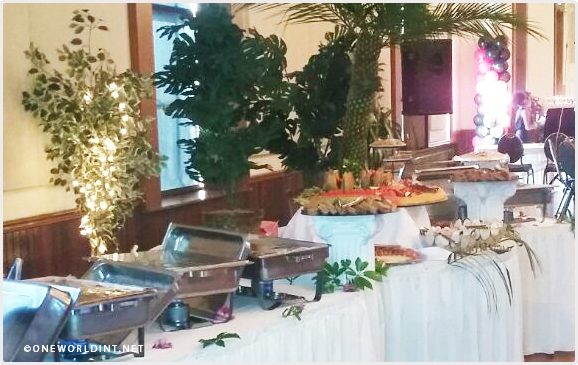 I

t's Your
Day
✻
When it comes to a wedding, the smallest minute detail is the most important, from flowers in there correct place's; to the presentation of the food being perfect is a must for the lucky couple and their guests.
P

resentation
made in heaven!
✻
Tasteful presentation complements food marvelously, planning a wedding can be stressful but we can take the " Stress " out and make it wonderful. Decoration is also key, which is why we cater the food around the decoration, and the decoration round the food to make a marriage made in heaven.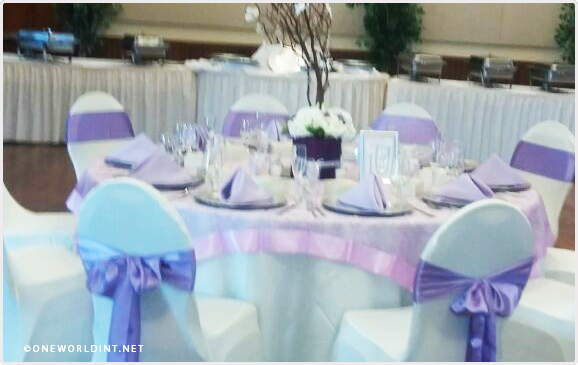 ✻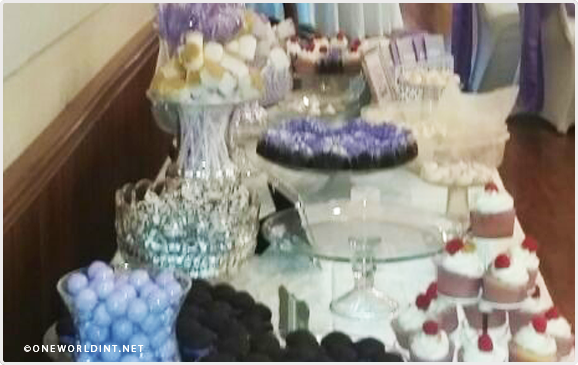 S

implicity
is beautiful
✻
Tasty treats have to not only be eye catching, delicious, and " just one more wouldn't hurt " the presentation is also a key factor is bringing the atmosphere alive.
We would like to thank the Bride & Groom for choosing OneWorld and for there hospitality, we wish them many; many years of happiness together.