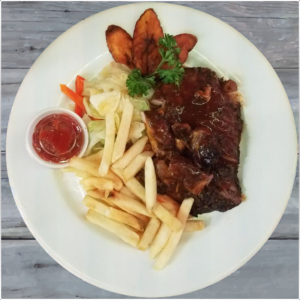 Jerk Pork
Slow cooked Tender Pork melts in the mouth, complemented by our unique jerk sauce which is packed full of bold flavors leaving you with a different experience every bite.
Served with our crispy zingy salad and your choice of fries, or rice and peas.
$8.75 small
$10.50 large
Can be ordered via phone for pick up, or eaten in.