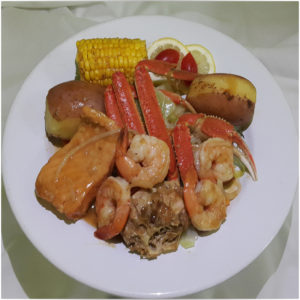 Sea Food Platter
Juicy sweet & tender shrimp marinaded in a delicate light sauce, soft delicate salmon baked in a brown sauce until cooked to perfection; succulent sweet crab tossed in a light spicy sauce.
Served with sweet corn, potatoes, and steamed vegetables.
 $Call For more Information
Can be ordered via phone for pick up, or eaten in.